Frequent Links
For Teachers
Support Hillside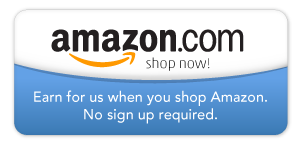 Office Hours
Hillside Campus Hours are from 7:30 AM to 4:00 PM.
Students wishing to visit classrooms or lockers after the main gate is closed at 3:15, must enter through the main office.
SVUSD does not discriminate on the basis of age, gender, sexual orientation, ethnic group, race, ancestry, national origin, religion, color or disability in any program or activity.
Hillside Middle School... a STEAM academy
Welcome to Hillside Middle School, home of the Hawks! Our school is an extraordinary place where students get to explore their passions in the areas of science, technology, engineering, art and math. We have many electives in our program including: dance, theater, ceramics, painting, choir, piano, strings orchestra, concert band, NASA/rocketry, digital photography, web design and computer programming. Our program also offers great rigor in the core subjects - including honors level courses and high school Geometry and Spanish I.
We have many new and exciting programs at Hillside Middle School. As a STEAM (science, technology, engineering, arts and math) academy, we offer our student many opportunities to participate in exciting and meaningful activities. To help us maintain and grow our STEAM activities, we need your participation and support!
Join us on Tuesday, September 2 @ 6:30 PM in the Cafeteria for our first meeting! Click here for more information or to donate to our STEAM programs.
Hillside Site Council
Create your free online surveys with
SurveyMonkey
, the world's leading questionnaire tool.
News
Aeries Parent Portal
Please activate your Aeries Parent Portal Account as soon as possible! With the Aeries Parent Portal you will be able to update medical information, contact and demographic information as well as read and sign Simi Valley USD Acceptable Use Policies and other important documents. In the past, you would have signed these documents in our Parents Rights' and Responsibilities Handbook. You may view these documents in the Aeries Parent Portal under the "Documents" tab.
After the school year kicks off, you will also be able to view up to date grading information on your student(s). If you are having trouble activating your parent account, please contact the school office and they will assist you.
| | |
| --- | --- |
| Posted by: Patti Myszkowski | Published: 8/29/14 |
7th Graders Must Have Tdap Vaccine to start school
Hillside in the News!
**NEW** AAUW to sponsor girls for Tech Trek -- Simi Valley Acorn, June 27, 2014
Hillside Middle School gets new principal --Thousand Oaks Acorn, June 19, 2014
Hillside Builder's Club Volunteering -Simi Valley Easter breakfast brings generations together --VC Star, April 20, 2014
Simi Valley middle school transforming into arts magnet --VC Star, March 27, 2014
Simi Valley school officials study options for attracting students --VC Star, March 18, 2014
Finding the melody -- Simi Valley Acorn, March 12, 2014
More changes on the horizon for SVUSD --Simi Valley Acorn, March 12, 2014
LA Daily News Ad-- March 9, 2014
Arts will soon take center stage at Hillside Middle School -- Simi Valley Acorn, March 7, 2014
Wood Ranch Elementary added to Simi's School of Choice list --Simi Valley Acorn, January 24, 2014
Simi Valley YMCA starts healthy living initiative-- VC Star, January 20, 2014
Translate This Page
Para comunicarse en Español
AR STATS
11-12 School Accountability Report Card